Gain Momentum though Group Learning & Practice:
Keep it Simple. ASK & Receive. REALize your VISION.
We will:
Begin NOW, from the INside-OUT:
Create STRUCTURE & SUPPORT to Keep Going
Want to Read more?
4 useful components of Conscious Creation & Creative Change
.
JOIN us Live on Friday 13th of January, 7-9pm Eastern USA time
for 2 hours (plan to arrive and leave with 5 – 10 minutes cushion)
Special Interactive PLAYshop: Real Talk AND Spiritual & Physical Practices
Conscious Creation & Creative Change:
How can we KISS: Keep it Simple & Start?
This Interactive PLAYshop is Similar to our regularly scheduled
ACTIVE Meditation PLAYshops (please read if you war new to this practice)
Except:
in the middle ~hour, we will have a chance to:
– share with each other about the topic,
– examine within about a few aspects, with some quiet time & journaling,
– receive some teaching on the subject as well as
relevant lightning reading/ healing/ coaching from Wendy, if you please.
Come with your Questions & Concerns about the topic,
Where you get Stuck & where you have enjoyed Breakthrough.
.
REGISTER:
Want to PLAY?
– Payment & Email must be received by 5pm ET, Friday 13th of January
– Limited enrollment for an intimate experience,
when we fill, this registration info will say CLOSED.
($100 value)
If this is your FIRST personal or group offering with Wendy: only $17
Otherwise $47
IF you are a Member of Soul GYM, or Invested in ongoing Group or Personal Training with Wendy, come FREE (just EMAIL to Register for this PLAYshop)
2) EMAIL link HERE, Wendy will email you Zoom link
.
Wendy R Wolf
is a Lifetime Mystic
(Soul: Seer, Psychic, Empath…)
Called over a quarter century ago as a 'Healer Becoming'
(Facilitator, Trainer, Leader of TRANSFORMATION)
Who has learned to Comfortably & Potently – from the Inside, OUT:
* Create Consciously
yes ART, everyday Creations, and Life as ART,
and along the way: Overcoming, Becoming, Coming to Fruition
* Dance Change in Creative ways
yes Surfing the never-ending waves of change,
AND Bigger: as Captain of Ship: Choosing & Arriving at a Destination, Despite the Ever-changing Weather & Obstacles along the way.
let Wendy guide YOU – inspire & equip you to:
Bring OUT the Gift IN YOU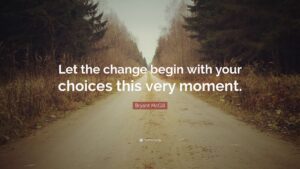 Mark you Calendar for Next Month's:
Interactive PLAYshop: Real Talk AND Spiritual & Physical Practices
Feb 3rd, 7-9pm: Love, Sex & Romance: HOW do I get my needs met?!
For all Souls in FEMALE bodies, whether IN or OUT of Relationship(s)