(One last LOVE convo, while its still February 😉
I believe it is useful to go deep and wide, out-of-the-box:
to find answers, to find better questions,
to figure out who I am and what is going on around here
(I took out the expletives, you can dd then, as you please 🙂
What about you?
Since my teens, I have been fascinated with:
How do we Love and be Loved?  Communicate effectively, actually Connect, savor Intimacy?
and
What is the best way to Live?  How to do that!  What does it all mean?  Isn't there a better way?
and
How do we Dance with the Divine?   Can we & how do we Experience,
communicate, receive-from, create-with: Spirit, Mystery, Beloved?
I have come to the place where,
all these questions are kinda the same BIG question.
What about you?
But it wasn't an easy journey for me!
Along the way,
I got Really Stuck around these questions,
Suffering in my journey of discovery.
…I have also lived-into some real beauty, glory along the way.
What about you?
I have found, it helps me to dive-into my soul,
learn to get the lay of the land,
find out what moves me, where I hit friction,
taste the delicious, visit-with the challenging.
What about you?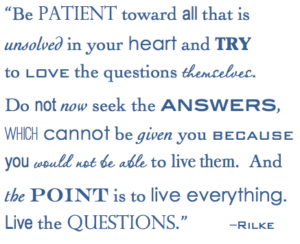 LOVE is a big word
(Kinda like the 'God' word – full of energy, meaning, wonderful, terrible ; )
In Inquiring about Love,
I believe it helps to find our Foundations and lever from there.
So here is one of Many ways to Inquire:
I found along the way, distinctions around how our Energy System work, to be very useful.
BTW, we can rationally believe any, all, or none of this Energy stuff.
(I'm intellectually agnostic, myself; And I do experience Mystically – YMMV : )
What about you?
What I care about is, can we
invite paradigms & perspectives we can Utilize?  what Works for us, personally?
allow ourselves to eat the fruit, and leave any pits we may find, aside?
What about you?
I found along the way,
Utilizing a common paradigm in energy systems, helped me.
Chakra is a Sanskrit word for wheel, sacred circle.
Each Chakra has a Perspective, from within our soul they can be for us:
separate doorways into information, wisdom, energy, momentum…
potential team-members with us,
to uniquely perceive & communicate,
as well as co-create within us & into our world…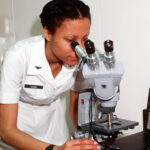 I found, that each of these Chakra Perspectives, can help us
triangulate more deeply, clearly into Love, Life, Truth, our unique Way
balance & flow, be and do – from a different POV
process and connect, with these kinds of questions:

what is?
what can be?
what's the gap?
what do we do we navigate?
I continue to INQUIRE into
What is going on in LOVE & Relationships
cross-correlated with these 'what' questions above
– from many different Perspectives.
What about you?
That's what I am doing this week.
If you would like to join me
Come as my guest – Register for Journey into LOVE
Whether you join or not,
I hope this conversation has served you,
in your own Unique Journey into LOVE,
: ) Wendy
BTW –
the phrase 'whats real and going on below' came to me when I realized
I wanted to utilize the Framework of Chakra Inquiry in this LOVE Intensive.
It is my mishearing of one of my favorite songs: Leonard Cohen's 'Hallelujah'.
K.D. Lang version is one of my favs
Lyrics & Variations
What say you?  🙂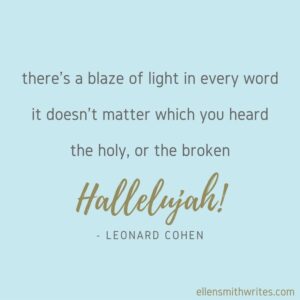 Still reading?
Here is our Schedule for the Week, in case you wanna know 🙂
Sunday – our Relationship with REALITY, Security, can we allow-in the goodness of Life for our Bodies: Wealth (Safety, BELONGING, Health, Abundance – the things we need to live, like money)…
Monday – our Relationship with our body, and our communication with our own and others bodies (emotions), INTIMACY, also sexuality, gender, desire, experiencing our senses, sensuality, art & culture…
Tuesday – our Relationship with the Power of Life, our energy and how we invest it, free-will, BOUNDARIES…
Wednesday – our Relationship with ONENESS.  Can we perceive the spiritual reality of our connection with ALL our Relations, in our soul?  What is our perception about and choices for of all these Connections?
Thursday – our Relationship with COMMUNICATION of all kinds: body, soul, spirit – with others & ourself, spiritually & physically. The stories we live-in. How we bring our self-expression into the world.
Friday – our Relationship with SEEing as well as KNOWing what is real, spiritually and physically. How to Dance our Connection with ALL, into this Reality.
Saturday – Deep Dive into BEing the LOVE we Want – Meditation Workshop.  our Interactive, Go-Deep, Soul Party.  Learn Soul Tools & Bask IN Love… ?