Are you familiar with this song?
"I Still Haven't Found What I'm Looking For"
This was MY Anthem, most of my adult life.
I passionately related to the the spiritual desire, longing of this song's lyrics,
(released in 1987 by Irish rock band U2)
from when I first heard it, until not so long ago.
Well, it encouraged me,
I wasn't the only one:
Seeking,
and NOT Finding, FULLY…
I wanted to live IN Spiritual Communion
IN Love, IN Truth, IN 'God'…
a Meaningful, fulfilled Life, on my Narrow Way.
Tho I tried every door I could find:
striving & searching, in & out of established religion & societal constructs:
wisdom & study, spiritual practice & service, relationships & sex…
The Conscious, Creative, Contributive Life of my Dreams wasn't Dawning.
Consistently, count-on-ably, clearly… with ease & grace,
in my experience decade after decade after decade…

The Sacred Beauty, Glory, Light did not fully Rise & SHINE
Relative to
the delicious experiences of famous Mystics & Saints,
the uncountable, sweet promises of Scripture,
and the hearsay stories of Spiritual Success…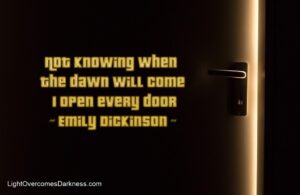 It is for good reason that many lose heart.
Sometimes
– we experience in part or get glimpses.
– we think we find our dreams, but discover it's not the fundamental, foundational fulfillment we are looking for.
– we let our dreams pass away, like foolish fantasies of our youth.

Most of us everyday moderns find Our Deepest Desires
difficult or impossible to fully realize.

How do you relate?
– What are your Most Sacred Dreams?
– Are you Savoring them, today?
– Do you know what's in the way of what You are Looking For?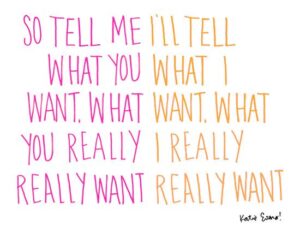 Well, the good news is
after Forever, after so much Suffering, Loss & BS,
eventually, I did find what I was looking for
– and of course I continue to grow in this:
I AM REALizing my Sacred DREAMs, Every Day
Howleluyah
And so, of course I would like to share with you, if you are similarly inclined:
what I Learned the HARD way, And what I Found that Actually WORKS!
Maybe you can find your way FASTER, make BETTER Mistakes 🙂
Most Importantly,
I believe YOU also CAN:
REALize Your Sacred DREAMs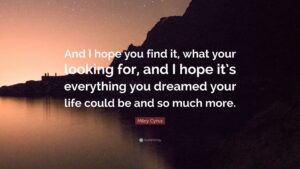 Want to Learn more?
about WHY I believe this and:
HOW I Stopped the PAIN Train


.. .  …..

& Learned to PLAY my OWN Game

. ….  ..  ………
and how You can Too!
I would love to send you a video I just made, sharing about this journey.
And receive your feedback & your sharing, if you please.
Send me an Email, with 'VIDEO' in the subject line.
in Life, Wendy
.
Read more, if you please:
Standing FOR our Sacred DREAMS… PLAYING Our Own True GAME
.
And in case you want to CELEBRATE Life!
here is another favorite song since the mid-90's, by Blessid Union Of Souls: