Are you experiencing in yourself, in your life & interactions:

Shame
Vulnerability
Self-Doubt


.

Savorless Living


.

Unforgiveness
Judgment
Dysfunctional Patterns


.



Are you Willing to stop Living this way? Able to start Learning new tricks?
Acquire internal Levers & Distinctions,
to support you to shift from the INside-OUT


.

Open to Divine Blessings from Earth & Heaven
that can help you shift, naturally.


.

Discover how to organically Raise your Vibration
& shift your Consciousness in relationship with an Ascended Master
.
.

Receive the inner rewards of delving-into, investing-in your Soul:
Deep Strength, Endurance, Flexibility, Balance…


.

Find your Capacity to grow into being Captain of your Life,
Master of your Destiny, in the face of these kinds of challenges.


.
ENOUGH! is Possible

Enough! .Release the Dung you are Done-with
Enough! .Receive the Deliciousness you Desire
.

Are you Ready to Delve DEEPER?  Join us: Living in ENOUGH!
– IN the FLOW of Sacred Truth with Mother Mary
– IN the Cornucopia of Blessings, Spiritual Riches for you from Heaven & Earth:
...filling you up & Overflowing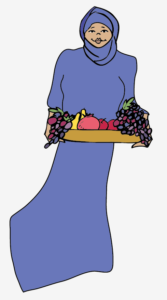 Start the New Year in a NEW WAY:
BE, DO, Have, Share, Let-In, Let-Go… ENOUGH!.

Come Savor the FLOW of Blessings of Sacred Truth – for you and yours,
in these in various taste-tones:
.
Receiving Soul Validation
– Releasing Shame and Invalidation, Lies & Falsehoods
(I am NOT ENOUGH, broken, bad, unworthy, un-deserving)
Receiving Soul Trust
– Releasing default CONTRACTION, Vulnerability, Hyper-vigilence, HIDING;
which undermines our Creativity, Connections and natural Collaboration. 
Receiving Soul Certainty
– Releasing Self-Doubt, that keeps us from confidence-in
& validity-of our OWN Unique Internal Perceptions & Experience
.

Receiving Soul Forgiveness
– Releasing Savorless Living: STUCK in Past, w/People, in what happened.
IN Resistance: Resentment, Mean, Merciless;,Ungenerous, Unforgiving…

Receiving Soul Gratefulness
– Releasing Entitlement/ taking for granted/ obliviousness
of Beauty, Love, Life, Joy… everything in heaven and on earth
.

Receiving Soul Acceptance & the Miracle of BEing here, now, with what IS
– releasing Judgment-of & Competition-with
ourselves, each other, this Reality, the Divine
Receiving Soul Healing & Creating… unto Fruition (Teleios)
– Releasing damaging Habits, Agreements, Patterns, Set-points that are heavy & Dark, Blocking Grace & Light: in the way of your true self & path

..
Healing & Creativity Meditation in a Sweet Circle of Companions.
Playing within ourselves.
Dancing with Heaven & Earth.
deep-dive into Sacred Truth & BEing with What IS!
Mentored by Mother Mary, and
Supported by Wendy & a small, sweet group of like-minded folks.
Contact Wendy for more info & to help create what may serve YOU!