Can you enjoy your life?


.

Can you be blessed by – but not overwhelmed by – your own and other's feelings?
Can you make mature choices, informed by – but not bullied by – your own and others feelings?
Can you interrupt the 'loop' when disturbing feelings dominate, and take the helm of your experience?


.

Can you overcome habits of taking-on other's challenges instead of facing your own?
Can you choose to heal and shift; stop allowing your energy to be taken and your life overrun?
Can you be served-by a growing ability to create balanced, healthy relationship with yourself, others, and all the aspects of your own unique body-mind-soul?


..
Let's learn to do better, together
..
Empowered Empaths: Healthy Body Communication
FREE, see Details & Sign-up here
          ..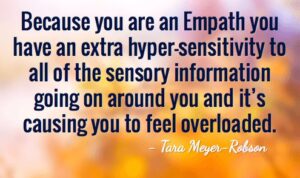 ..
If Mastering your relationship with Feelings,
and Empowered to BE you, DO you
– what only you can do – is
something you want for yourself,
been working toward,
would like some assistance with…
Come Play!
– be supported with a solid place to stand within
– be equipped with inner tools to help you experience, choose, shift 
– be inspired by community who also wants to learn & share- on Zoom.
..
Have fun learning a whole new way to
Relate to your Body & to your Life 
..
Come Invite Healing & Transformation… into your life – from the Inside-Out.
Be Supported with a solid place to stand, within, in ACTIVE Meditation
Be Equipped with inner tools to help you experience, choose, shift…
Be Comfortable: Sit in chairs: share, learn, go deep within, with conscious creativity
Would you like to keep reading?
Over the years, I have written a few Empowered Empath Blogs

~~~~~~
..
Wendy R Wolf, a Professional Healer & Transformation Facilitator since 2005,
sharing her system of Potent mind, body, soul:
tools & practices, to equip and empower your momentum where you need it:
in your unique Soul Journey, IMPACTing your spiritual, personal, professional… world

Contact Wendy