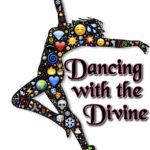 Are you Finding your Fulfillment in the Beloved's Embrace?
Sensing Spirit Communication, Communion… within Your own Soul?
Do you Want to Be?

.
Come play in Community (Available wherever you Live!)
Learn together,

Share wisdom and experience,
Support and encourage each other, and
Spread this wonderful infection of:
– Devotion to the Divine, and
– Ever-Deeper Opening:
*** to our Unique, Direct Soul Experience
*** of the Presence, Communication, Nurturing of Spirit.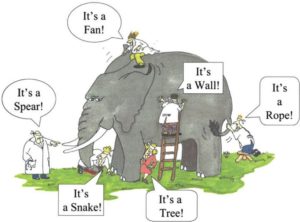 .
What does θ – 'God'
look-like, feel-like, taste-like in YOUR own Soul?
.
God can be an uncomfortable word & topic for some of us.
It seems like a simple English word,
but for many of us, it packs a punch of some serious energy!
.
What words and metaphors do you prefer
when speaking of the Unnameable?
Do you mean:  all, some, none of these?
the ONE,

Divine, Supreme Being

, All-That-IS,

Ground of All Being

, Holy One,

Presence, 

Tao, Way,

Love, Light, Life, Truth, Glory…
your unique relationship – with the God/ Goddess of your heart;

your spiritual

perception/

relationship-with your

 Beloved, Source, Abba, Lord, Holy Spirit, Creator, Allah, HaShem,

Great Spirit…
.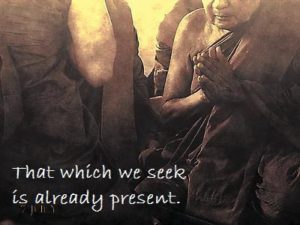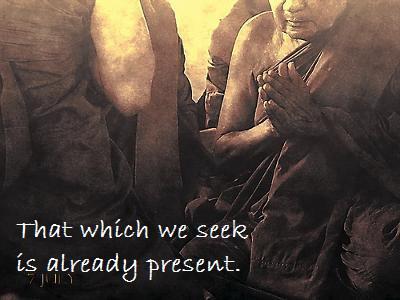 .
What does
'Wild about the Holy One'
look-like, feel-like, taste-like in YOUR own Soul?
.
How would you express your relationship with θ ?
Can you relate to all, some, none of these experiences?

Maybe you Already Taste, See, Live-IN Oneness – a little or a lot.
&/or Maybe you are Hungry, Thirsty-for; P

assionately Pursuing; 

Deeply Drawn, Driven, Devoted; Craving, Compelled, Connected;  Y

earning

-for

Intimacy & Authentic Experience of

your Beloved
.

Not merely…
– spiritual practice, religion, fitting-into our religious culture;
– knowing the answers, being 'right', ethics, acting/ being good;
– getting into heaven, paradise, nirvana; becoming enlightened;
– being successful and blessed – getting the 'goods':
health, wealth, career, relationships…
.
You Desire

the Divine Embrace

,
More than these wonderful blessings – the fruit!
(hooray when they come, but they are not your focus)
.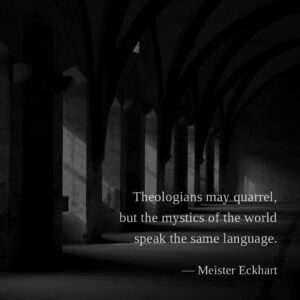 .
What does

Mystic
Sensing Spirit

look-like, feel-like, taste-like in YOUR own Soul?

.
Do you experience this?  Do you want to?
Devotion to the Divine.
.
Experiencing Heaven on Earth, Oneness with the ONE.
.
Opening to your Unique, Direct Soul Experience of
– Spiritual Identity,
– Spiritual Reality,
– Spiritual Perspective.
.
Relationship with the Living, Active Divine Presence,
direct Communication with the God/Goddess of your Heart.
.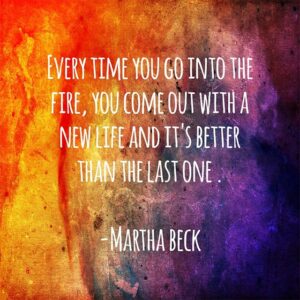 .
How does
Dancing with the Divine
look-like, feel-like, taste-like in YOUR own Soul?
.
Do you experience this?  Do you want to?
Feeling the Breeze, Setting your Sail, Letting the Spirit Blow you.
.
Consciously co-creating; manifesting your soul experience,
your life, your world, together with your Source.
.
Being the Creating Hands and Feet of the Creator in this world:
Step-by-breath doing/saying what you soul see/hear the Heavenly Progenitor doing/saying.
.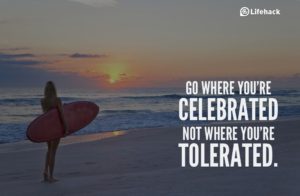 .
If you were designing a Mystic Community,
what would you create, to feed and nurture YOUR Soul?
.
What would serve you? Bring you Joy?
Would you like to?
.
– gather, support, learn-from, inspire,
– give and receive through modeling and mentoring.
– connect with everyday folks, from all walks of life, all traditions, all over the world, who choose:
a deeper spiritual life,

a more real soul-level connection with All-that-Is,

a more realized (real in the world) Dance with the Divine,

a more integral experience of spiritual reality in everyday life…
Are you open to Mystery?  Living the Mystery?
Are you Interested-in?

honoring, profiting-from others' journey in God;

even when their understanding, wisdom and experience
is different from yours…
.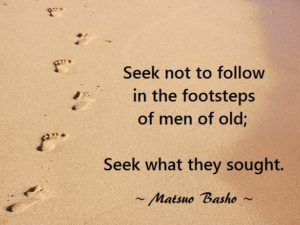 .
Isn't there already a lot of stuff for and about Mystics?
Do we need more?

.
What kind of Community have you found, as a Mystic?
Are you satisfied? Are your needs met?
.
I have found some places can be:
.
distractions from spiritual experience
– focused on:  intellectual, academic, scholarly, doctrinal;
– full of judgment, religion, empty-ritual…
– rigid, maybe even judgmental – although often unconsciously,
about how our inner experience Should and should Not be…
.

other-focused, far from our own Center
– on the life, experience and wisdom of Great Mystics,
– or great mystic theories…
.
instead of investing-in our OWN spiritual experience

!
.
.
I would like to say hello to some of these fascinating foci above,
AND I would like to focus primarily on,
nurturing, feeding, opening Our OWN Souls:
actually being a mystic

, ourselves.
.

practicing BEing with Spiritual Reality, enjoying the fruit of opening, soul maturing… ourselves.
.

sharing and supporting each other through the good & bad,
the ugly & beautiful; the pitfalls & mountaintops in the process.
.
learning and applying levers & distinctions, practices, supports, ways of being and focusing our attention and intention, that serve us on our journey.  (And noticing what doesn't serve us!)


.
.
My name is Rev Wendy Wolf

I have been receiving information from my soul senses
for as long as I can remember
– some of my earliest memories are of soul experiences.
.

I have been blessed-with spiritual visitations and major visions throughout my life, since my pre-teens.
.

I have been consciously and actively Dancing (and Wrestling! ; ) with the Divine since I was 17 yo, in 1982.
.

I have enjoyed many mountaintops and trudged many valleys since then!
.
In 1995, I was called as a Healer. Immediately my body started breaking, I fell quickly into protracted chronic illness. I experienced a lot of pain, hopelessness, and very limited life experience – I was housebound – often bed-ridden – for many years… I had a lot to learn!


.

I discovered and crafted inner tools, and a place to stand that support and facilitate our direct spiritual experience and soul opening, sensing, healing, growing, maturing, co-creating… to be more comfortable, fun, transformational.
.
Since 2005, I have supported thousands
– in groups and privately, in-person and online
– all kinds of people, in all phases of their soul journey
.
*** to safely and powerfully open to their soul senses and abilities,
*** deepen in their relationship with their Beloved, and
*** blossom in their own soul – with much fruit in their spiritual as well as physical lives.
.
I am wildly and deeply blessed
by this new calling (beginning of Autumn 2017)
to gather Mystics into free-form Community.
I hope you come PLAY!
.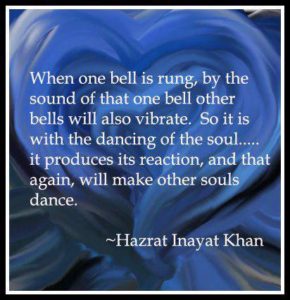 .
.
Join-in when you can, as little or as much as you choose, with:
– Social as well as Learning opportunities, Online and In-Person.
– Private & Public Facebook Group – interactions at your convenience.
– Interviews with Everyday Modern Mystics:

who are

consciously, actively Dancing with the Divine,

and

honestly engaging with their soul experience

of both Spiritual & Physical Reality.

who have-been

deeply investing in their spiritual journey, 

willing to learn, heal, grow, be, do, transform, deepen, open…

and share the fruit with us.

And please invite your friends, who might be interested
(regardless of their spiritual/ faith-tradition – or lack-thereof ; )
.
Blessings on your Unique Journey!
Wendy
.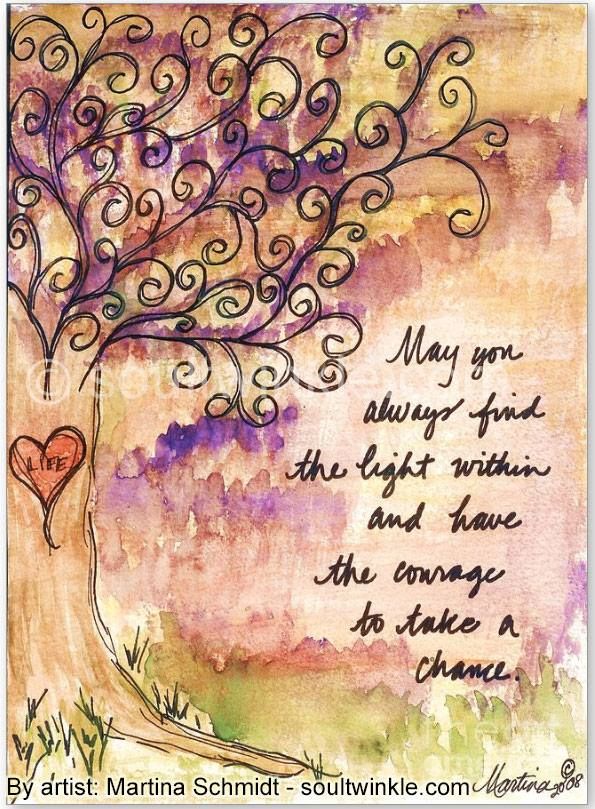 .
Are you Finding your Fulfillment in the Beloved's Embrace?
Sensing Spirit Communication, Communion… within Your own Soul?
Do you Want to Be?
.
Come Adventure with
Everyday Modern Mystics who are Dancing with the Divine 
Come be Equipped & Inspired to open ever-more,
in your own Unique Dancing with the Divine.
.
Want to know more?
Then please join our movement.  Taste and see – It's free.