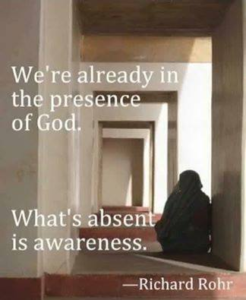 .
I know the world seems so Crazy, and some of our lives follow suit.
It is so tempting to judge & resist others, trying to help & fix the world,
But, ultimately, I see this as rearranging chairs on the Titanic.
The only real answers I have are spiritual ones.
From deep within our souls, I believe we can turn the boat: 
that each soul aligns with the God of their heart, with Light;
each comes into our own spiritual maturity;
each uniquely beholding and reflecting Glory, Light in this world.
This few sentences above, are the best short way I can say my vision,
and what I am blessed/called to work toward,
in prayer/co-creation within myself, and in my ministry, in the world.
.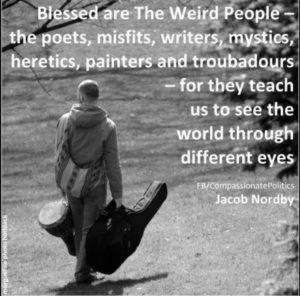 .
 is much more than a chance for each of us to deepen more into God, and share our wisdom & encouragement with each other – although that is More than Enough!
is about investing-in a Soul Movement that will shift our world.
Really?
Yes!
.
ALL of us:
religious, secular;  spiritual, materialist;  believers, non-believers;  faithful, faithless;  scientists, clergy;  academic, street-smart;
conservative, liberal;  warrior, pacifist;  hunter, vegan;  wealthy, in-need;  white, of color;  straight/cis, queer;  female, male;  parents, children;  broken, well;  rooted, sojourner;
those of us who feel like we fit in this world and those of us who don't…
those of us who actively desire and work towards Love, Joy, Peace… and those of us who can't dare hope or act in this direction… yet.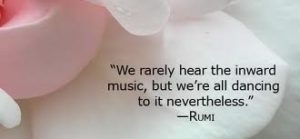 ALL of us:
more blessed each day.
As each of us
– who chooses to
– each in our own unique way
steps into the Healing and Transformation
that comes with directly experiencing
the Love & Presence of the Living God:  NOW!
.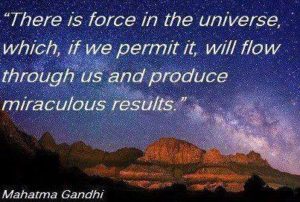 .
Yes, this is a Big vision.
At, first I figure, the only changes will be in our own souls.
But then step-by-step, we are making this real on earth – in our lives, our families, our communities, our countries, our world…
.
I don't know how, exactly!
Maybe all I can do is step in this direction, maybe you will too…
and trust God to do the rest.
.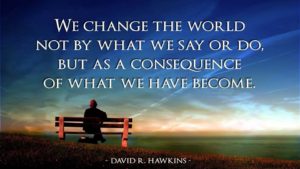 .
I do believe that what one person does, Matters.
– And when we gather with attention and intention,
– BE in God,
– actively learn to hear/see & say/DO our unique path in God, step-by-step…
what IS in Heaven is Manifested on Earth.

As we Deepen in God ourselves,
we vibrationally invite others to Deepen as well.
As our everyday practice and way-of-being is to Consciously Dance with the Divine – whoever we are, wherever we go – organically we make it more and more NORMAL to live this way.
As we become more spiritually-focused and act from spiritual information & our unique leading of Spirit for us; naturally others see the fruit, and are encouraged & inspired to be more spiritually-focused, as well… a little or a lot.
As we change, our culture changes – others who were too afraid to live from their Soul, or were not tuned-in… gain courage, start to tune-in.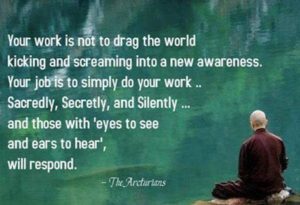 As always we start right here, right now, with us.
So, lets continue.
Blessings on your Unique Journey!
Wendy
Contact info here
.